45-DAY MONEY-BACK GUARANTEE
Try Lexie OTC hearing aids and if you're not fully satisfied with the experience, return them for a refund within 45 days.
Return directly to Lexie Hearing, Walgreens will not be able to process the return. *Ts&Cs apply.


i
Fixed term rental agreement. Please refer to our Terms and Conditions for more information.
How it's different
HEAR THE DIFFERENCE
Affordable OTC hearing aids that do not compromise on quality or any of the features you need to have a quality hearing experience.
CUSTOMIZED HEARING
Take a hearing test in the Lexie app and your Lexie Lumen will automatically be customized according to the results. Every ear is unique, your hearing aids should be as well.
SKIP THE APPOINTMENTS
Buy these FDA-regulated hearing aids and you'll no longer need to schedule appointments or get a prescription.
PAY LESS
Enjoy better hearing without having to spend thousands of dollars to prioritize your hearing health.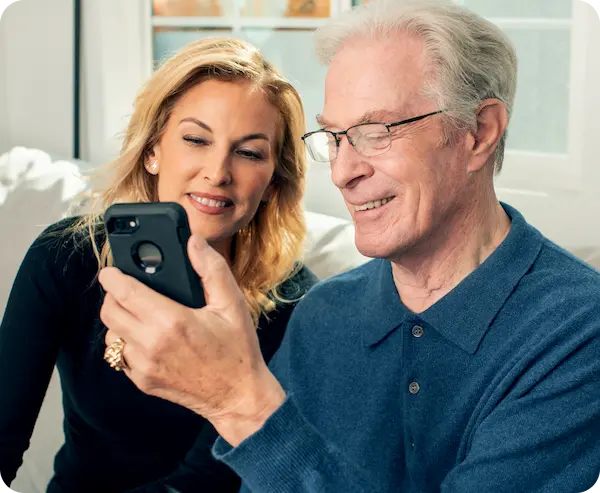 A world-first rewards program for better hearing
A truly unique rewards program, designed to guide and support you through the first 45 days of wearing your new Lexie OTC hearing aids.

Earn points when you reach your monthly goals and get up to 5% discount on your monthly subscription or redeem your points when you make purchases through the Lexie app.

Lexie Rewards® is free to all Lexie users. Sign up in the Lexie app.
"

Very affordable
and effective

"A very affordable and effective option. I thought I would hate using a battery-operated aid after having rechargeable aids but I like the ability to swap the battery midday if needed, a convenience I didn't have with a rechargeable aid. The fit and comfort are good, and the function is great. I like using the app to make adjustments." - Jamie P.
Why is this model right for you?
Replaceable batteries
5 colors to choose from
6 hearing environment settings to choose from
Feedback cancellation
Noise reduction
Adjustable volume
Sweatproof technology to extend the lifespan of your device
1-year warranty
Ongoing customer support
Why are Lexie OTC Hearing Aids so affordable?
There's no middleman. Get the OTC hearing aids that are best suited to your hearing loss directly from Lexie Hearing.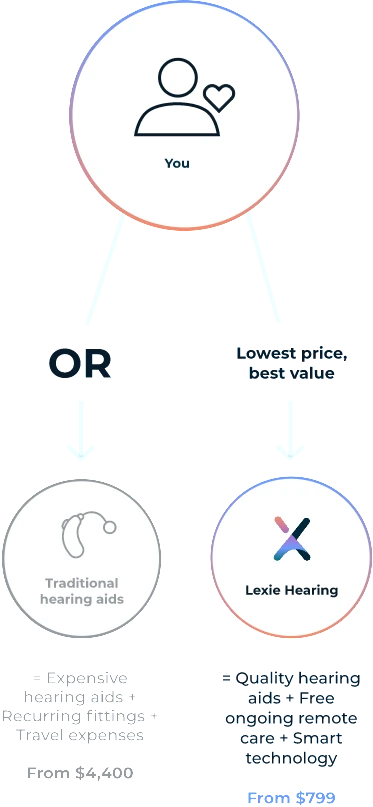 All the features you need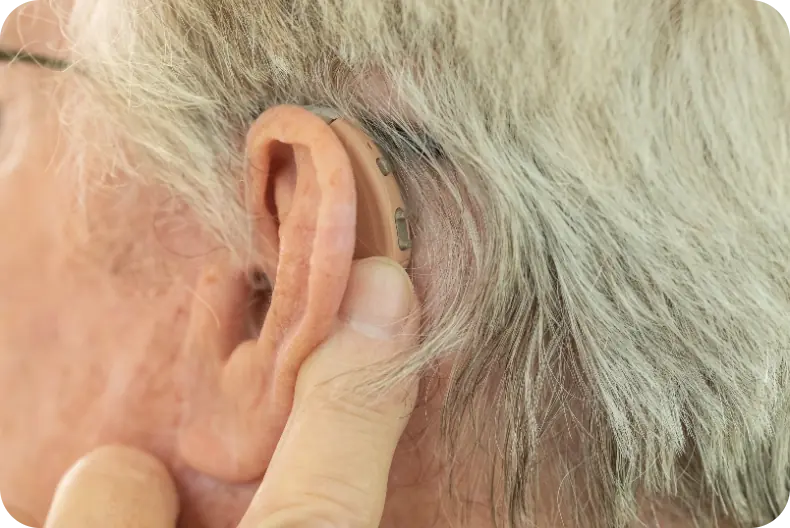 Autofit hearing aids
A smart fit algorithm to customize your devices according to your hearing profile. Download the Lexie app, take the in-app hearing test, and the Lumen hearing aids will automatically be customized according to the results.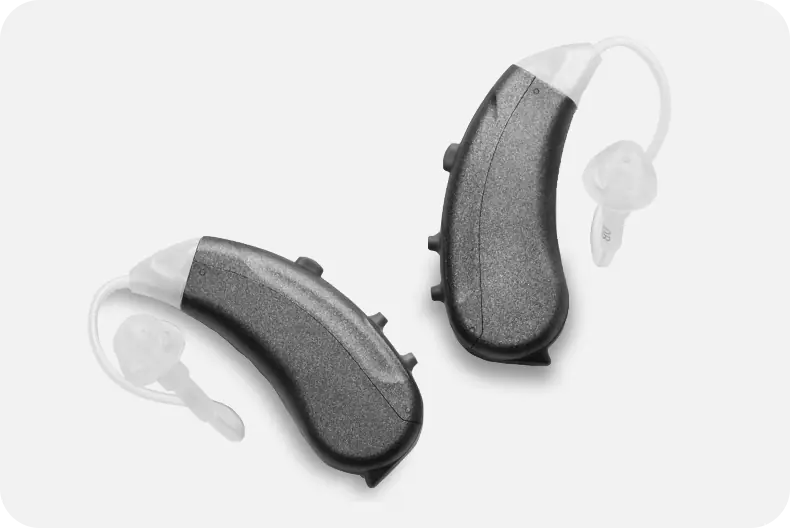 Directional hearing
Directional microphones to amplify the sounds you want to hear and reduce the sounds you don't want to hear.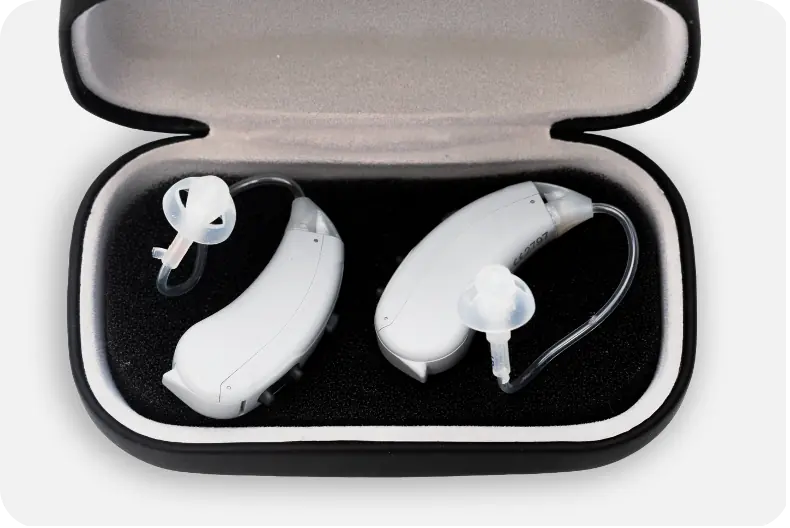 No compromise on features
The best adaptive noise reduction in its class.
Telecoil functionality that sends speech to your hearing aids through an induction loop system.
Sweatproof technology to match an active lifestyle and extend the lifespan of the devices.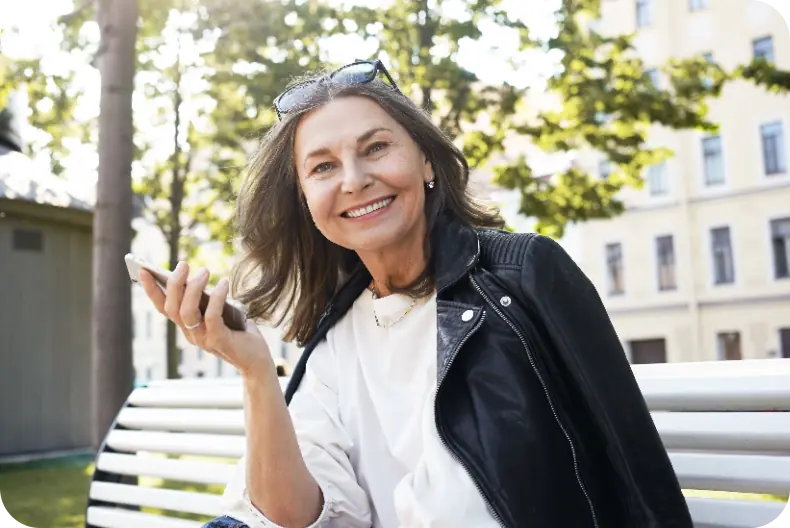 Light, discreet and comfortable
The Lexie Lumen OTC hearing aids are comfortable, ideally suited for all day wear.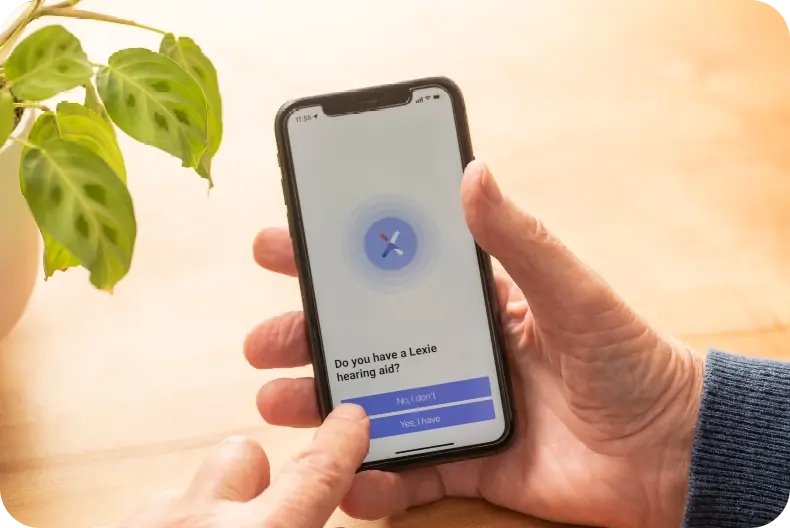 App controlled OTC hearing aids
It's easy to control your Lexie Lumen from the Lexie app. Take the hearing test and change the volume and settings to suit your news.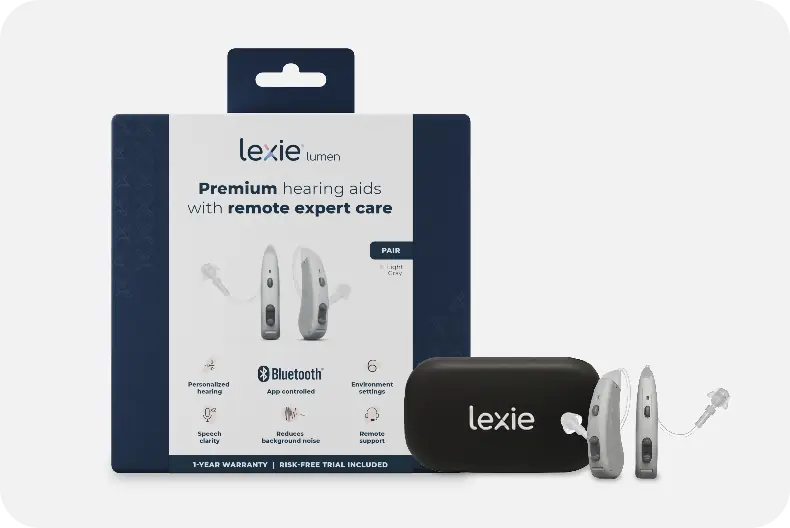 Everything your OTC hearing aids need is included in the box
We've included all the accessories you'll need, like batteries, domes, tubes, and drying capsules.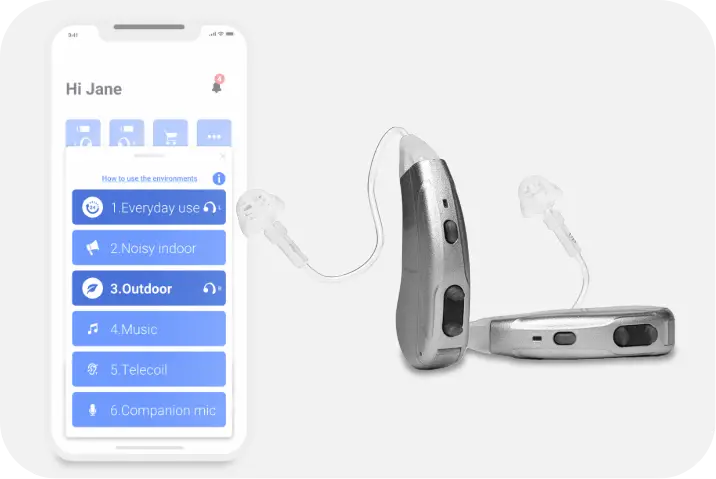 Hearing environments to choose from
Easily adjust your OTC hearing aids in the Lexie app so that the hearing environment suits your activity. Choose between Everyday Use, Noisy Indoor, Music, Outdoor, Telecoil or Companion Mic.
A Protection Plan, for your peace of mind
Hearing aids are expensive products that are susceptible to moisture and lifestyle damage.
That's why your subscription includes a protection plan for breakages and losses.i
Try them, risk free
Order Lexie OTC hearing aids today and customize your experience to hear better. If you don't love them, send everything back to Lexie and get a full refund.
45-DAY, RISK-FREE TRIAL
Take time to try Lexie OTC hearing aids before deciding if they're right for you.
COMPREHENSIVE WORLD-CLASS SUPPORT
Lexie Experts™ are available to help with product setup, troubleshooting, and app support. Mon - Sun
9am-8pm EST.
FREE SHIPPING
Start hearing better in as little as 4-6 days.
Lexie Experts are ready to help you.
Email: sales@lexiehearing.com
Monday - Sunday: 9am - 8pm EST
What's included?
1 pair of Lexie Lumen OTC hearing aids.
Batteries and accessories included in the box.
Ongoing real-time video and voice support from a Lexie ExpertTM.
Free Lexie Rewards program to save on in-app purchases.
45-day risk-free trial.
1-year warranty.
Cancel anytime (cancellation fee applicable after 45-day risk-free trial).